A Safe distancing monitor and Contact Tracing solution that builds a safe environment for your employees returning to the workplace
With technology on the palm of your hand, manage your rooms better.
In the post-COVID world, contact tracing is no longer an aspirational phrase found in high-tech jargon. It is now an essential service that is crucial for safeguarding economies across industries.
Hipla has used its flagship IOT bandwidth to develop a contact tracing product that is Simple, Affordable and Sustainable.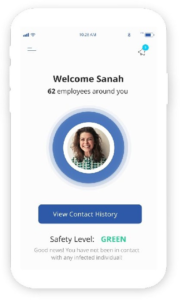 Real time Contact Tracing for visitors
Track employee and visitor route history throughout building
Analytical dashboards
Auto-scanning of body temperature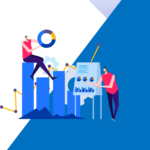 Fluid Social-distancing | Contact tracing
We will deliver a customized, effective and elegant solution that assists you in ensuring employee safety.
About Hipla: IoT TechPlatofrm
Hipla is an Internet of things (IoT) Platform that provides fully customizable integrated solutions to multiple industries such as Offices, Education, Hospitals and Retails.
Our DNA is from IT infrastructure design, build and support : large partners of Cisco, Aruba in India (FNS)