Many of the things that millennial's want/need to be successful in their work spaces, can be used successfully by every generation in that work space to make their work environment better. Change can only happen if senior management realizes the need and are willing to invest in their companies / staff.
Switching and designing for a millennial office space will not only attract young talent, but increase the overall image, and collaborative workforce that will in turn help improve morale.
A couple of features to consider when switching to these millennial office spaces:
Natural lighting
– natural light is known for having a positive impact on mental health, wellness and productivity
Bright
colors
and plants
– color scheme may impact mood and productivity levels
Functional desk spaces
– clutter-free, organized desks for specific tasks keep things running smoothly in the office
Warm room temperature
– 21 degrees Celsius is said to be the perfect temperature to improve focus and productivity
Open space
– open spaces allow for increased collaboration and allows staff members to feel less restricted to one desk or area
This info graphic features 7 benefits of switching to a millennial office space, as well as key facts and figures to support the impact office design has on productivity
.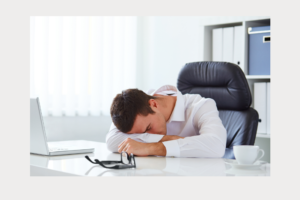 Designing Millennial Office Spaces